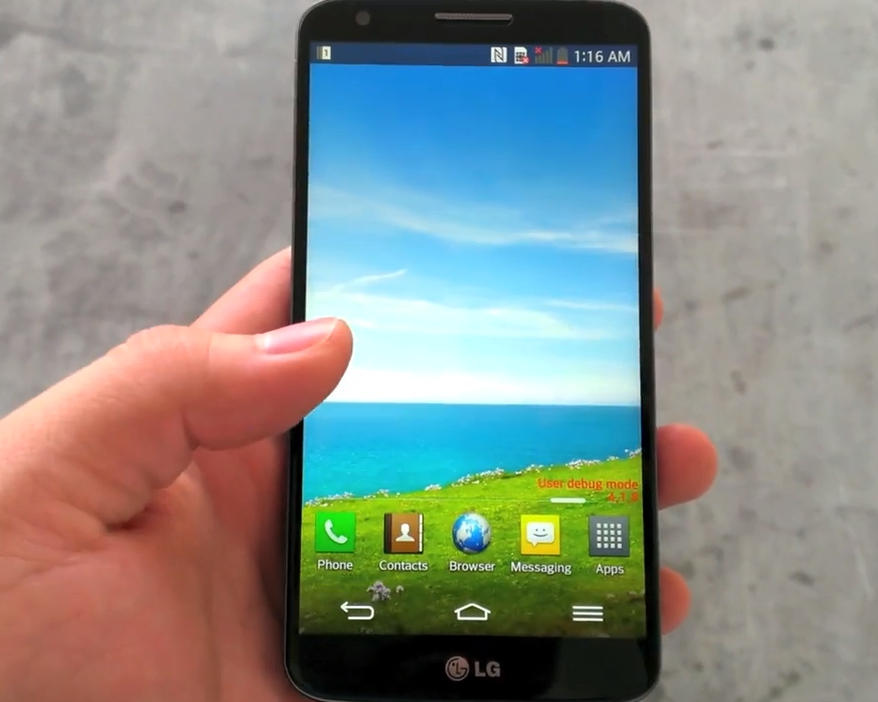 For anyone in the U.S looking to get the latest in the line of massive phones that can cause arthritis in your wrist if you hold it in one hand too long a.k.a the LG (in this case Large-Gargantuan) G2 your time will soon come. Verizon will be the first to get it on Sept 12th, beating AT&T by one day so if you're with Verizon and you love your bragging rights, get the phone and enjoy those rights while they last.
It's been confirmed that the G2 will also be coming to Sprint and T-Mobile but no word of a formal release date yet.
LG is most likely trying to get this phone out before the next iPhone and rivals in the size-department get released such as the Galaxy Note 3 from Samsung and HTC's One Max.
The G2 has already been released in South Korea and will also arrive in the UK closer to the end of the same month.